Top 7 eCommerce Hosting Providers Reviewed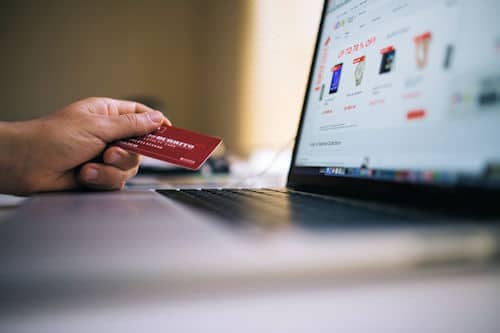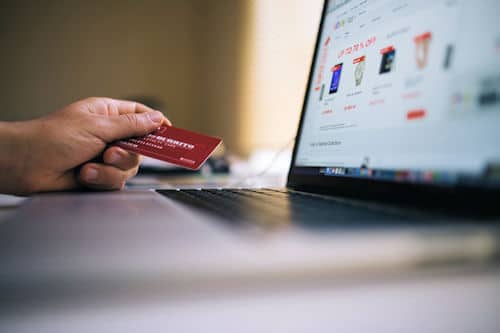 If you've been thinking of opening up an e-commerce store online, you should give strong consideration to providers with a reputation for good eCommerce website hosting, because they're definitely not all equal. It can make all the difference in the world to the success of your enterprise if you find a host known for great eCommerce web hosting, because there are all kinds of ways that a good provider can influence your business.
For one thing, your website should have optimal loading speed, because if your web pages are presented to customers in very slow fashion, they are more than likely to abandon your site in favor of another store. These days, shoppers have very little patience with slow-loading websites, and if yours is not up to speed, you probably won't have a lot of customers.
Another thing you'll need when you're opening up an online store is a reliable payment gateway, so that payments can be processed efficiently and accurately. Without an easy-to-use shopping cart page, it's very likely that you'll find a number of users who abandon their shopping carts in the middle of the process, before they ever get around to the payment part of the procedure. Some shopping cart experiences can be extremely complicated, and if you manage to confuse your users at this stage, they won't hesitate to exit and find a store with a more intuitive shopping cart.
A good host provider can also help you with having a strong system of security on the website. That means it must have an SSL certificate, so that all exchanges of data between store and customer are secure, and cannot be hacked or corrupted by someone with criminal intent. When you're looking for a good web hosting provider for your e-commerce site, it will be slightly different than just looking for a good host for an ordinary website.
Best eCommerce Hosting
There are a number of aspects related to eCommerce hosting which make it different from hosting an ordinary website, including many of those features just described. If you come across a web hosting provider that can offer great loading speed, a good shopping cart experience, a trustworthy payment system, and strong site security, you'll be on the right track toward finding a really good host provider. Based on those criteria, here are our picks for the best eCommerce hosting:
SiteGround is a decent choice as a web host provider for eCommerce, and it works well with e-commerce software such as Magento. The control panel will have icons for several eCommerce platforms which you can choose from, all of which are listed under AutoInstallers, so they're easy to find. Magento is one of the easier tools to use, providing a drag-and-drop function which makes building your store pages fairly easy.
There is a free SSL certificate included with all plans offered by this provider, other than the shared Startup level. In addition, SiteGround also provides a premium SSL certificate called Wildcard, which will secure the top-level domain in addition to any number of sub-domains. SiteGround will also provide you with a number of security options such as the SG Site Scanner which will let you know if your site is being attacked, and you'll also have access to anti-spam tools such as SpamExperts and SpamAssassin.
Each link on your homepage will be scanned by the software to ensure that it's clean. SiteGround will also be integrated with CloudFlare, which is a content delivery network that is able to deliver improved security and performance for all users. Some other advantages you will obtain by choosing SiteGround are its excellent record for uptime, which is well over 99%, and its superior customer service which routinely gets high marks from clients.
It has loads of useful free services which come with most of the packages it offers, and it also allows you to choose your server location from among several situated around the globe.
There are several attractive features offered by A2 Hosting, including some of the fastest server speeds in the industry. Customer support is also extremely efficient and fast, which is something a number of clients place high value on. This provider also makes it easy to scale up your operation when your business expands, with no disruption to your customer base.
For a recent one year period, it racked up uptime at a rate of 99.93%, which makes it a pretty reliable host. Its primary customer support vehicle is 24×7 live chat, which is a preferred method of many customers. They also offer over the phone support, as well as ticket-based support, and if you want to increase your knowledge of computing and cloud services, they provide hundreds of articles which are available from their Knowledge Base.
Many of your questions can be answered simply by reading one or more of these articles which are available at all times. ECommerce clients can enjoy the fact that it hosts such apps as Magento, Joomla!, and Drupal, making it easier to establish an online store and to conduct business. It offers unlimited storage and bandwidth, a free SSL certificate with all packages, and a unique money-back guarantee which is available at any time during your period of service.
Another thing many customers appreciate about A2 Hosting plans is that it integrates well with the CloudFlare CDN, which helps to keep your site racing along by loading large files and images separately from the normal server process.
Dreamhost has been around for almost 25 years now, and during that time it has accumulated more than 1.5 million clients, so it must be doing something right. One of the things it does right is provide good uptime, at a 99.94% clip, and it's also known for offering very fast loading speeds. You'll also be entitled to unlimited storage and bandwidth, and you'll get a full 97-day time frame to test out the service, after which you can invoke your option to a money-back refund. You won't get free migrations to their site, and customer service is not as good as some other providers can muster, but these may be relatively minor points in light of some of their other benefits.
You'll have access to such apps as Magento, Joomla, Drupal, and Shopify to help you get your eCommerce store up and running, and you'll enjoy state of the art security on your data exchanges with customers. You may find it highly advantageous to make use of their unlimited bandwidth and storage, since this will make scaling up a breeze whenever you're ready for that. If it matters to you, this host is also one of the 'greener' providers in the business, since it uses high-efficiency processors and coolers, and they are regular participants in a state-wide effort to develop renewable energy sources through wind power.
One thing that puts WPX Hosting above the crowd is its outstanding customer support, which is frequently hailed as the best in the business. This is available either through ticket-based service or as live chat which can be engaged in any day of the year, around the clock. Loading speed is a big plus with WPX as well, with some of the fastest load times in the industry. Customer reviews rate this host in the Excellent category a whopping 95% of the time, so it would seem that the vast majority of users are well-satisfied with the service provided by this host.
They offer free SSL certificates with all packages, and migration to their site is free, so getting setup is pretty much hassle-free. There are no increases on subscription renewals, and a full backup manager is included so that all your business-critical data can be protected against corruption or hacking. WPX earns a 4.9 score out of 5.0 on Facebook reviews, as well as a 4.9 score on the G2 Crowd Satisfaction index, so it's pretty clear that they are a favorite among clients.
This host has its own Content Delivery Network which it calls the WPX Cloud, and that has the effect of making your website run a lot faster, even if it's situated on the far side of the planet. It provides high performance for all clients, and the host continues to add more services and benefits every month to the WPX Cloud, so it's definitely a value-added situation. If your eCommerce business should suddenly take off and you acquire tons more visitors, the proprietary Cloud will be able to handle as many as three times more visitors than most sites would be capable of managing.
InMotion is one of the providers which has been around for quite a while, since 2001 in fact, so they've had a lot of time to improve their service and get it right. The areas where InMotion provides greatest value are in uptime, speed, and support. Their uptime percentage generally hovers around 99.95%, which is respectable by any system of measurement. Customer support is also a strong suit with this company, not only on the basis of a number of favorable customer reviews, but also in some random evaluation tests which fully support those positive reviews. Many providers will offer a 30-day money-back guarantee so you can withdraw if you're not satisfied with the service, but InMotion provides a full 90-day evaluation period, so you can be sure one way or the other.
It provides a number of eCommerce applications which will help you get up and running, for instance Magento and Prestashop, so you'll even have some choices with regard to how you want to build your new site. InMotion also partners with Prestashop so that your access to eCommerce software can be easy and well-supported. You'll have a very easy time integrating with payment processors, shopping cart services, and a number of other eCommerce services which might otherwise be a pretty big hassle to setup.
Free backups are periodically performed by this host, so you won't even have to remember to do it yourself. Assuming all your data to be backed up takes less than 10G, you won't even have to be involved with the backup process, but you can certainly reap the rewards when you need a restore. One more little perk provided by InMotion is a handy wizard which allows you to quickly and easily integrate with Google, so you can retain all your email accounts, and continue to make use of Google Docs and Google Drive in your new site.
Bluehost is a premier hosting provider for WordPress, and is in fact recommended by WordPress itself. SSL certificates are included with all plans, so security is well-managed, and your transactions with customers can be safe from the criminal-minded individuals roaming the Internet. It specifically caters to the eCommerce crowd, offering a 30-day money-back guarantee, secure online payments systems, marketing credits for your business, and it features the WooCommerce app which they will install for you, so there's no chance of any problems or disruptions. It also offers a number of plugins which are all designed to support your eCommerce venture, so you can get more out of it, and have a better chance at success.
They offer software which makes it easy to add and withdraw products from your online inventory, the ability to create coupons and coupon codes for any sales or special promotions you might want to run on your site, and a number of choices when applying taxes and payments in your shopping cart function. Your online store can be configured any way that you want it to look and function, by using available WooCommerce extensions and plugins. There are literally hundreds of designs to choose from when setting up your storefront, so there's bound to be something which appeals to you, and which you think your customers will appreciate.
A central analytics dashboard will help you make the most informed decisions about your enterprise, and you'll be able to take advantage of Bluehost support whenever you need extra help in site setup or ongoing support.
There's an awful lot of things to love about Hostgator, starting with their uptime percentage of 99.98%, which is pretty near the industry leader in that regard. You'll also get unlimited bandwidth and storage, so scaling up will be a breeze when the time comes. Free SSL certificates with all packages will ensure that your site and your data are well protected against criminal incursions, and that your customers can make purchases with confidence. This host isn't quite as fast as some of the other blazing-fast hosts in this list, but they're at least respectable.
Customer support is solid, as they offer over-the-phone service, as well as email and Live Chat service, which is generally the fastest option. They also provide a Knowledge Base which all clients have access to, and can read in order to find answers to any kind of questions which they might have. Hostgator offers a 45-day money-back guarantee, which is somewhat longer than the industry standard, but not as long as some of the best hosts in this area. You'll get a free site migration, so you won't have to pay anything until you actually start using the service.
One thing which might appeal to you if you're an eCommerce novice is that Hostgator provides tons of tutorials and walk-throughs to help you get started, and to familiarize with their services. They offer a website builder which is called Gator by Hostgator, and this includes an eCommerce plan which will help you to setup your store, complete with inventory, payment gateway, shopping cart, and a number of other supporting plugins.
What to look for in eCommerce Hosting
When evaluating the top eCommerce host providers, there are certain features you should look for, because they will prove to be invaluable qualities which will eventually contribute to the success of your enterprise. If one or more of these features are missing from the suite of benefits of any candidate provider you're considering, you might want to bypass that particular candidate in favor of one which includes all the features you need. Some of the things you should have on your checklist include scalability, performance, uptime, support, ease of use, speed, and then all the features which are specific to an eCommerce store referenced above, i.e. payment gateway, security, shopping cart, and intuitive shopping experience.
Scalability refers to the ability of a host to ramp up services as your business begins to grow. It's very important that this capability be implemented quickly or that it is accommodated automatically by the host, so there is no loss of service or disruption to your customers. Performance relates to the ease of use for the website hosted by your provider, and it is essential that you provide fast-loading web pages, easy navigation, and understandable instructions throughout your website.
The percentage of uptime is also very important to find out about from a candidate for eCommerce website hosting. Keep in mind that even if a host claims 99% uptime, it means that out of every 100 days, there will be one day of downtime, and that's not really something your online business should have to tolerate. Look for a provider who can promise close to 100% uptime, and you'll be closer to where you need to be in terms of availability to your customers.
Customer support is another area you'll want to investigate from any candidate eCommerce web hosting provider. You'll want to know that any provider you choose can be reached 24×7, 365 days a year, because you have the potential for problems every single day of the year. When issues pop up, you simply must have support to help you overcome the issue, or you'll end up disappointing your customers. When that happens, you can probably count on losing some of the customers you've worked so hard to acquire and to keep satisfied.
If you have more than one candidate which seems to satisfy your selection criteria, there's one more step you should take to get a good overall picture of that host. Check out some of the available online reviews of that host provider, to see what other clients have encountered when they have used that host. If the overwhelming majority of those reviews are positive, you might have yourself a winner. However, if you find a pattern through those reviews which reference a particular weakness or lack of good service, you should keep that in mind as something that requires further investigation.
If you need to start an eCommerce site on a budget, here is a good YouTube video explaining how to do it with minimal cash outlay:

So there you have it. Now you have all the information you'll need to go out and evaluate potential eCommerce hosting providers, and what you should look for from each of them. In addition, you have a thumbnail sketch of several of today's most popular providers, and their particular selling points or specialties. Armed with all this data, it should be much easier for you to narrow down the list of candidates, and settle on one that is the best fit for your needs.