Top 7 MySql Database Hosting Providers Reviewed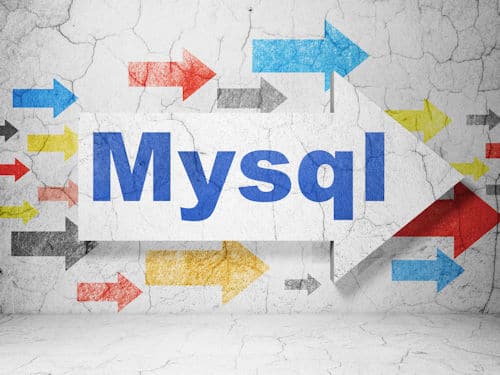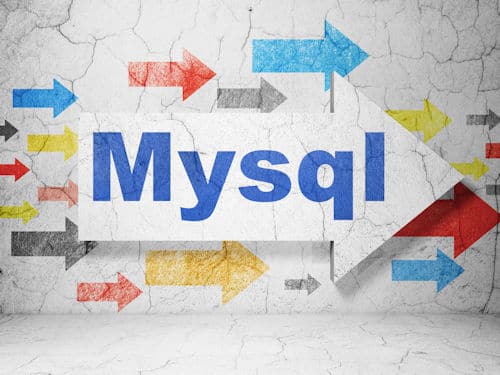 If you are launching a site using WordPress or some other CMS (content management system), then you will need MySql hosting.
Modern CMS systems store the information that make up the pages and posts on your site in a database. That means that the speed of that database – how quickly it can retrieve information – directly affects how quickly your site loads.
The MySQL database is a high-performance database that will be the same across all providers, so the performance characteristics are not really something you need to concern yourself with.
However, the providers themselves will offer a number of different features and services which will tend to differentiate them, and make some stand out among all the rest.
That makes it important for you to investigate what those services and features are specifically, so you can make the best choice for your business and for your circumstances. For example, it would be highly desirable to avoid slow data retrieval speeds as well as database crashes, and one of the best ways to do that is to select a host who makes use of solid-state drives (SSD's).
Another good feature to look for from a potential host would be a service which includes automated backups, so that your business-critical data is always secure and protected. You might also be really interested in having expert backup and support for content management systems such as WordPress, especially if you already work with WordPress and make regular use of it.
And of course, it goes without saying that you'll want to choose a host who makes it easy to create databases and manage them on an ongoing basis. If you can find a provider who offers all these features, it will make your life much easier when creating and managing databases, and you'll have some peace of mind knowing that you have a high level of uptime, as well as excellent processing speed.
Best MySql Hosting
Here are some of the best of the web hosting providers currently out there, and you'd probably be fine to pick any one of these.
In tests conducted by well-respected tech blogger Matthew Woodward in late 2019, he found that the fastest WordPress (MySQL) hosting provider was WPXHosting. WPX barely beat out a competitor for a loading speed test (.80 seconds page load time vs. .81 page load time), but those two were ahead of the rest of the pack by half the time, since the third-place competitor had a page load time of 1.60 seconds.
In his testing, Mr. Woodward concluded that WPX provided the best value as a host, since their monthly plan price was less than half the second-place finisher. The reason for conducting this extensive speed test, which was staged to occur in seven different global locations, was that speed is one of the known Google factors for ranking a website. In addition to that, fast loading speeds result in lower bounce rates, greater page view numbers, higher conversions, and increased profitability.
This provider also has its own content delivery network (CDN) which it calls the WPX Cloud, and that's supposedly where the blazing fast load speeds come from. On top of all that, the company boasts an average response time of 37 seconds when customer support is needed by one of its clients. Since great customer support and fast load times are the two most frequently requested provider features, WPX Hosting would seem to be a very sound choice.
About WPS Hosting, Jamie a says, "I love WPS! We have tried several WordPress hosts and landed on these guys because their service is incredible, and their price is on point with what we need. They helped us migrate 27 sites which we moved over, and they have provided lightning fast service and support ever since, and we noticed speed increases in making the move." Daniel S has these comments about the service, "I have always liked the service. It offers good value for the money. I've been a client for 18 months, and have found the support as good or better than much more expensive services."
Hostwinds offers WordPress hosting, which means there are MySQL databases underlying the content management system. As a Hostwinds client, you would be entitled to create unlimited databases of your own, all of which rely on MySQL architecture. PC Magazine selected Hostwinds as their first choice for Best Overall Hosting Service as well as Best Tech Product for the year 2018, and Entrepreneur Magazine honored them as the #1 choice for hosting a startup business.
This provider seems also to be much respected by customers, as evidenced by the many favorable customer reviews. Halima reviewed Hostwinds in January of 2020, saying, "I have tried several providers, but Hostwinds is the best choice to me." Jefri lauded the company for its excellent customer service, "Hostwinds has a very fast and reliable response to customer issues. They have a very good customer service, which I really appreciate."
Hostwinds offers unlimited MySQL databases, even if you purchase their most basic monthly package plan. Keep in mind that this doesn't mean you can build an unlimited number of websites, but it does mean that you can experiment to your heart's content with MySQL databases. You'll also have peace of mind from knowing that any data retrieved or stored in your MYSQL databases will be completely protected because you'll be issued a free SSL certificate when you sign up for their web hosting service.
Dreamhost has its own proprietary WordPress hosting system which it calls DreamPress. This service allows clients to control and manage their WordPress sites with a number of extra benefits such as more memory and caching, robust servers, and a simple pricing scheme. DreamPress also is provided to users with top-level technical support, and these are professionals who have great deal of experience with WordPress and MySQL.
All their tech support people have been intensively trained, so there's no doubt they will be able to handle any issues you might have, and if they don't know the answer, they can certainly find someone who does. The DreamPress plans offered by Dreamhost are available for either single sites or multiple sites, and you can also mix and match them with other VPS, shared, and dedicated hosting services as well.
Based on the cumulative scores from 272 customer reviews of Dreamhost, they scored a 9.0 out of 10 for reliability, and 8.8 for pricing, and 8.7 for being user-friendly, an 8.9 for customer support, and an 8.7 for the number of useful features offered. Needless to say, these are pretty convincing scores when hundreds of users have been consulted and their opinions compiled. By and large, it would seem that customers are quite satisfied with the Dreamhost service.
Bluehost offers WordPress hosting, and the Bluehost service comes strongly recommended by WordPress.org, so that recommendation should carry some considerable weight. One of the reasons Bluehost is considered such a good host by WordPress.org is that the WordPress system can be installed with a single click, and that means non-technical users should have no difficulty with the process. They also offer a money back guarantee which will refund your full investment, if you decide within 30 days that you're not happy with the service.
They provide automatic updates to the WordPress version in place, as soon as any updates are issued by WordPress, so users never have to be involved with any kind of management processes. You get a free domain with your website, and a free SSL certificate so that all your data exchanges can be encrypted and kept safe from people with criminal intent. Microsoft Office is available with the hosting service, and this will give you access to the entire suite of Office tools which are so popular throughout the world.
Some of the benefits provided by Bluehost WordPress hosting include above-average load times and very little downtime. With even the simplest accounts, clients have access to a number of free and very popular features, for instance advanced developer tools. Bluehost has among the lowest pricing schedules in the industry, and that appeals to budget-conscious users who are obliged to cut operating costs wherever possible.
Single-click installations of WordPress will help you get your website up and running very quickly, and management of your site remains that simple throughout all of the hosting period. Clients are entitled to unlimited bandwidth and almost unlimited disk storage, so it's hard to beat that kind of generosity in terms of basic features.
It's very easy to set up a new WordPress website, and you're instantly given access to a wide array of tools, third-party integrations, and a number of different educational resources. Novice users don't need to have any technical expertise at all, and can use the drag-and-drop website builder provided by Bluehost as a very intuitive interface to customize your website.
Siteground has a very good reputation with the WordPress user community, routinely garnering strong customer reviews such as one provided by Social Karma Marketing, "Very happy to be a new hosting customer. Excellent customer service and fast response time to inquiries. Thank you!" Siteground offers some dedicated cloud hosting which is extremely fast, and each service comes with top-notch hardware and software for its level, along with a content delivery network and super-cacher.
They have an excellent tech support team which is available 24×7, and they have top-notch security, which even calls for applying their own patches whenever they identify a vulnerability with WordPress or a specific plug-in. They offer a wide range of plans starting at $3.95 a month, and going all the way up to $230 a month, which includes a dedicated server.
Siteground also offers a number of other benefits and features, but they're probably best known for providing blazing fast speed, so if that's critical for your website, you literally can't go wrong with this host. Another pretty appealing benefit you'll get from this host is that Siteground offers unlimited MySQL databases to clients, which means that even the largest corporation could easily have all its data housed under the Siteground hosting umbrella.
A2Hosting has conducted extensive tests and research in order to determine the optimal WordPress settings which will provide peak performance for any website using their services. They call this process A2 Optimization, and it allows clients to basically ignore all the setup and management of their website, and to have peace of mind about top-notch security.
They also provide 24×7 tech support, which is offered either over the phone, by email, or via live chat. A2Hosting is committed to a 99.9% uptime arrangement, so that clients can count on virtually no downtime or outages of any kind. For business websites, this can be critical, since customers rely on a website being available all the time, and if it's down for any reason, they'll just go to a competitor's site.
A2 will also migrate your current account into their framework for no charge, and you can get a full refund at any time whatsoever, and for any reason. The company also claims that it's Turbo Server option can provide speeds up to 20 times faster than the competition, so that you can enjoy the fastest possible hosting experience.
According to Erin, who reviewed the company in December 2019, "I've been really happy with A2. The migration was so seamless – my WordPress site was transferred over perfectly. The one time I needed support, they were incredibly helpful. I have recommended A2 to all my associates and contacts." Travis H concurs with these sentiments, commenting "I switched to A2Hosting to power my WordPress website around six months ago, after having speed issues with my previous provider. The switchover was seamless, and I couldn't be happier with the results I've achieved with A2".
A2Hosting has also won a number of awards in the industry, being the Developers' Choice as selected by Hosting Advice, the Fastest Hosting site as chosen by HostingFacts.com, and a Top Host as selected by bitcatcha.com. While the company says its focus is not on winning awards but simply providing the best web host solutions, they are still proud of being recognized by industry experts for their achievements.
Even on the most basic A2 monthly plan, you will have access to at least five MySQL databases, whereas on the more expensive plans, you'll be able to create an unlimited number of databases, and all these will be constantly monitored to keep them secure. You'll also be able to choose a global server which is geographically close to your location, and you'll get a free SSL certificate which will encrypt your data exchanges, to keep them safe from hackers and the criminal-minded individuals prowling the Internet.
Hostgator claims to provide 2.5 faster load times for any WordPress website, compared to the competition because of its superior architecture. Super-charged cloud architecture, a state-of-the-art content delivery network, multiple caching layers, and low-density servers all contribute to this faster loading process. They also provide a cloud interface which serves as a user control panel, and which screens all the complexities of normal web hosting, thereby making it extremely easy for users to carry out any desired functions.
Auto backups can be restored with a single click, and they can be configured to include either snapshot backups or a full backup. When you have spikes in traffic or increased capacity requirements, you will have one-click scalability to manage all that, so you'll never have to worry about exceeding your capacity. You'll get free website migration of your existing site through Hostgator, and when you need any kind of technical support, it will be available on a 24×7 basis.
Hostgator also provides consultation services with some of their packages, so that you can be sure of moving into their environment and starting out on the right foot. They also provide advice and a number of tips and tools which you can use to get the most value out of their hosting platform, for instance access to all the most popular WordPress templates.
In 2016, Hostgator won an award for Best Business Hosting, with WP Beginner rating their service a perfect five out of five, in providing the best hosting for all kinds of business operations. In that same year, PC Magazine honored them with several awards, including Best Web Hosting, Best Dedicated Web Hosting, Best Managed WordPress Web Hosting, and Best Shared Web Hosting.
Nick R says of Hostgator "Overall, Hostgator is an ideal source for shared web hosting and it's a great VPS solution for bloggers or anyone else. The WordPress support and installation is easy, and the buy-what-you-need approach makes Hostgator one of the most appealing options on the market." Ryan R. of HostingAdvice.com chimes in with, "Hostgator, founded in 2002, has long been in the hosting industry. With over 90% customer satisfaction and 12,000 servers under management, they are one of the largest and most well-known web hosts. They offer dedicated and VPS options for customers whose sites grow to require the extra power."
Features To Look For In MySql Hosting
When you're searching for the perfect web hosting provider for your company, you will undoubtedly run into similar sales pitches on all the websites for these providers. For instance, all will claim to have blazing fast speed, and all will claim to provide easy access, as well as round-the-clock technical support. This means you're going to have to develop a sense for sifting through all that hype to find the points which are really important to you.
First of all, you should place more trust in customer reviews about any given provider, because these reviews are honest reflections of the kind of service received, and they are not solicited, so they are pretty much genuine. When you're looking for useful features, start by making sure you will be provided with an unlimited number of MySQL databases, so that you have adequate room for growth, even if your business is not that large right now.
Next, look for a service which provides you with phpMyAdmin access, because you'll need this for importing and exporting tables, as well as optimizing them once they're up and running. Then you should check the performance characteristics of any candidate provider you're interested in. This means you should make a point of finding out the page loading speed of your provider, what the uptime percentage is, and whether or not you get free SSL certificates.
You should also find out how much storage space and how much bandwidth you will have with your web host provider, because you don't want any unpleasant surprises when you reach a limit, and find that you'll have to pay more for one or the other. One last thing you should make sure of is that they provide you with an auto-installer for WordPress, because unless you're a tech-savvy kind of person yourself who is comfortable with manual installations, you'll want to have the auto-installer do it for you.
The point of all this is simply that you should decide exactly which features are most important to you before actively seeking a web hosting provider. When you come prepared, you'll have a much better chance of finding just what you need, and avoiding a big headache that you might have to back out of at some point in the near future.
If you are interested in going beyond the basics of MySql databases, here is a good tutorial to get you started: