Top WordPress Web Hosting Sites Reviewed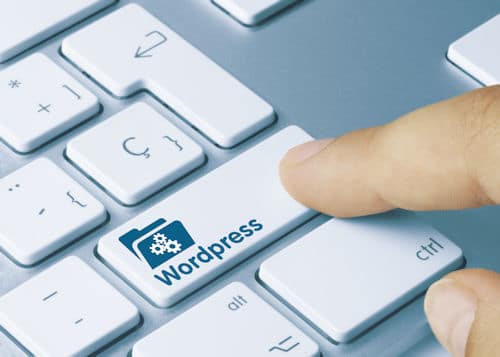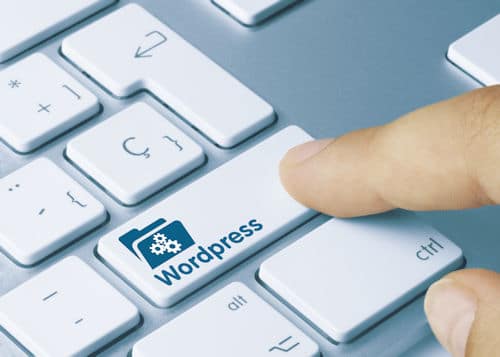 It's fair to say that you just couldn't over-emphasize the importance of choosing a good WordPress hosting site for your website.
In fact, having a great host is actually one of the most important components of a good website, because it can improve your search engine ranking, which if you are running a business will also increase your volume of sales.
There are hundreds or even thousands of WordPress hosting sites available, so choosing the right one can be a bit of an ordeal, if you have to wade through even a fraction of all those contenders.
However, it's worth doing at least some research to find the best host, because much like crops need the best environment to grow in, WordPress functions best when it's in the right setting.
Hosting a WordPress site in an optimal manner means that what is provided should be a full-featured, robust environment for your WordPress website to operate in, or it won't be as functional as it could be.
When that environment is optimized for WordPress, you'll be able to use all the standard features of WordPress, in addition to all the most advanced features.
WordPress-Specific Hosting
Technically speaking, any host provider at all could host your WordPress website, because the minimum requirements for running the site are easily met.
But unless you have a really good provider which is specifically configured and tuned to run WordPress optimally, your WP site's performance will suffer, and you may have a harder time administering and growing your website.
Some of the best WordPress web hosting providers are described below, and you would do well to choose any of these providers, since all have met with high levels of customer satisfaction, and all provide a rich environment for WordPress to work in.
Best Web Hosting Sites For WordPress
With so many different WordPress hosting companies vying for your business, finding the right one after you purchase your domain can seem like a daunting task. To save you some time, we've compared the features, pricing, and feedback from many of the top contenders. From that research we feel these are the best web hosting sites for WordPress: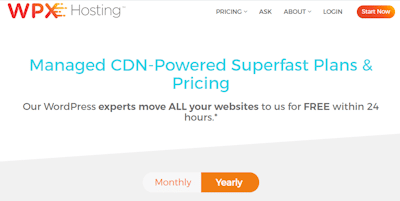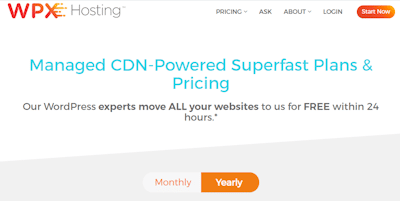 The big claim to fame for WPX Hosting is that they're the fastest WordPress website on the market, and that's saying something, even if they're only among the fastest. Having a fast-loading website is very important when you're trying to attract and retain visitors who have a short attention span, and will quickly abandon a site if loading takes too long. They also offer unlimited site migrations, a full backup manager, a staging area, and unlimited free SSL certificates.
You'll also get unlimited email addresses, and free malware removal by their technical experts. WPX Hosting is a premium managed WordPress hosting provider which is well known for its blistering speed as well as its 30-second response time on Live Chat, whenever customer support is needed. This host routinely garners excellent customer reviews from its clients, and many of them gush about how helpful WPX is when issues arise that require assistance from the host.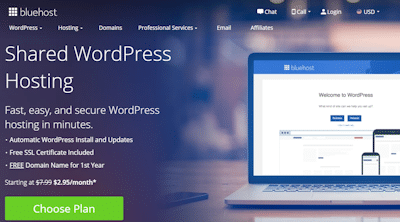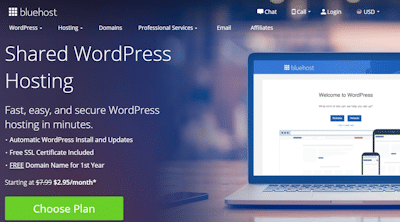 Anyone researching BlueHost would think that hosting a WordPress site must be a simple matter, since this provider charges one of the lowest rates in the industry, while still providing great value in terms of their services. BlueHost is extremely popular among bloggers and small businesses because of its combination of affordability and value, as well as its reliability. The site boasts of 99.99% uptime, which can be crucial for business owners, since any downtime at all would cost them money and reflect poorly on the overall brand. BlueHost is officially recommended by WordPress.org, and that's another reason to have confidence in them as a provider.
They offer a 24/7 live chat for customer support, so they're basically available all the time, and the site offers more than 80 tutorials on how to get the most out of WordPress, so their knowledge base is extensive. You can sign up for BlueHost hosting at the low price of $2.75 per month for the first 36 months, after which the renewal fee increases to $7.99 per month, and this is a fairly standard practice among hosts. If you aren't completely satisfied with the services provided, you're eligible for a 30-day money-back guarantee, with no hassles whatsoever.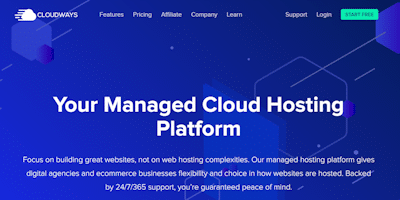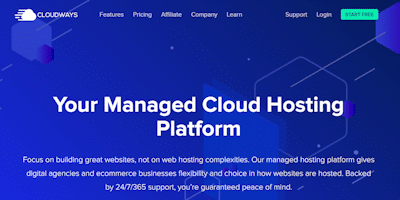 One of the best WordPress hosting sites, Cloudways is a managed hosting provider which is equally comfortable hosting individuals, small businesses, agencies, and eCommerce stores. It offers several monthly plans, all of which come with 24/7 customer support, a staging environment, free SSL, dedicated firewalls, a built-in content delivery network (CDN), free migrations, regular security patching, unlimited application installations, and automated backups. You can also opt for Advanced Support or Premium Support, which enhances the level of assistance provided, such that the Cloudways experts will work with you as an extension of your in-house support team.
Cloudways also provides its own in-house engineered cache plug-in called Breeze, which delivers significantly improved performance for all WordPress websites at no additional charge. Their platform has been fully optimized for WordPress, and has built-in caches which can deliver expedited service. The Cloudways web hosting stack includes the latest versions of PHP, Apache, and Nginx, with top-of-the-line databases MySQL and MariaDB.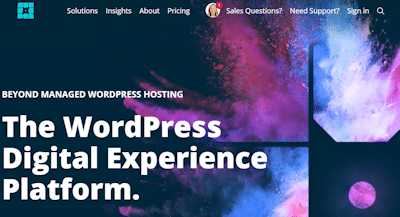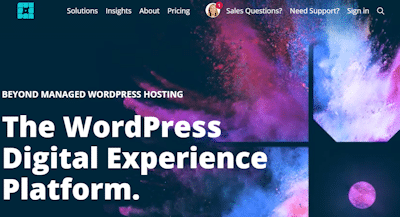 The most distinctive feature of WordPress hosting offered by WP Engine is its innovative WordPress Digital Experience Platform, which has been developed around four individual pillars that make up its foundation. These four pillars consist of integration, intelligence, agility, and performance, which allow clients to go through stress-free setups, streamlined workflows. no-hassle launches, and child's play maintenance. The integration leg of that foundation entails coupling WordPress solutions with some of the biggest tech partners, such as Amazon, Google, Cloudflare, and Big Commerce.
The intelligence pillar includes tools like a page performance monitor, Google Analytics integration within WordPress Admin, and New Relic performance monitoring, all of which will help you to optimize your site. The agility component of the platform makes use of Genesis development, three different environments including development, staging, and production, automated backups, and core updates. The performance element consists of Cloudflare's advanced security solution, multi-data center clustered environments, and a distributed worldwide CDN, all of which combine to deliver optimal speed and scalability.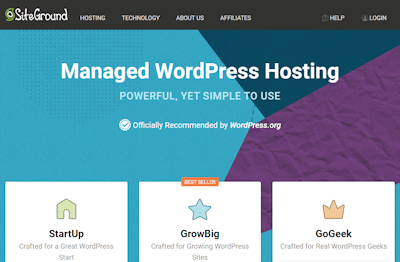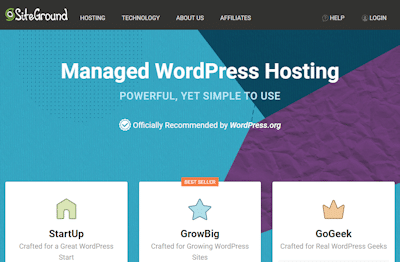 Siteground is a provider which has been hosting WordPress websites since the beginning, and it hosts tens of thousands of websites already. For existing WordPress sites, migration to Siteground is made very easy by the Siteground Migrator plug-in, and for new sites, the WordPress Starter tool can have your site operational literally in minutes. All security is managed by Siteground, with patches being applied as soon as they're issued, and plug-ins maintained to the latest available versions.
Siteground also offers a free CDN, powerful caching, PHP version control, and image and front-end optimizations in all its packages. Developers will appreciate the toolkit provided by Siteground, which includes SSH access, WP-CLI, and Git Integration. Unlimited email accounts are available and SSL certificates are included free of charge on all sites. Daily backups are part of the service, as is a staging environment which will accommodate any changes you wish to make on your site, without harming the production environment.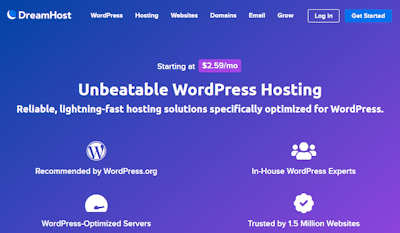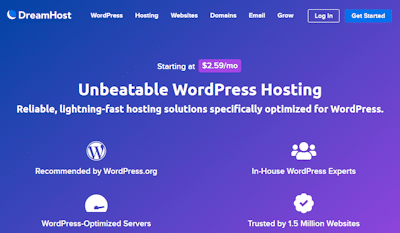 DreamHost is recommended by WordPress.org, and that endorsement shows that the WordPress community has high confidence in the services provided by this particular host. This is not surprising, given the fact that migrating to Dream Post is hassle-free, and can be accomplished by novices as easily as by veterans. Initial setup is accomplished by using a one-click installer, and you'll get a free domain on which to host your website. DreamHost will also protect your personal data without charging any extra fees for the service, and you'll be entitled to a free SSL certificate which will encrypt all traffic and instantly give you an SEO boost with Google.
Automatic WordPress updates are handled by the provider, which will free you up to develop your content and maintain your site. DreamHost has US-based support personnel in-house to provide professional level support around the clock, and its customer support won an award in 2017 from PC Magazine as the best support service of the year. The DreamHost software for servers and database have been developed to be 100% compatible with WordPress, so as to promote easy integration and seamless usage by clients. DreamHost has been a WordPress hosting provider for more than 20 years, and it supports upwards of 1.5 million websites, so you can bet they're doing something right. DreamHost is a managed WordPress provider, and they will handle all kinds of performance modifications, security issues, automated backups, updates to WordPress, and all the other daily functions which a good provider should deliver.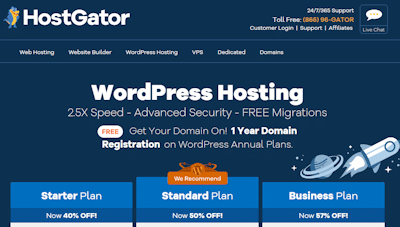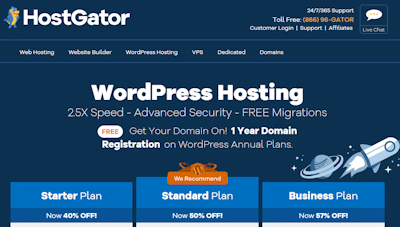 Host Gator is one of the best-known WordPress hosting websites in existence, and its popularity is largely due to the fact that they have tremendous WordPress cloud hosting packages which come with a 99% uptime guarantee. For many businesses, this is a clincher, since downtime is anathema to any online companies, and will inevitably result in lost revenues. There are three different WordPress packages which are offered to single-site users, as well as those who have multiple websites requiring hosting.
WordPress hosting by HostGator includes easy scalability when it becomes necessary to accommodate increased traffic levels, as well as advanced security protection for all your business-critical data. You can also expect quick and easy site transfer, as well as WordPress installation before launching your site. There's also a very easy to use WordPress cloud interface, as well as optimized site performance tied to a bundled global content delivery network. The specific package you choose from HostGator will depend on how many sites you need hosting for, and what your anticipated level of traffic will be. One of the few downsides to this service is that HostGator does not offer free SSL certificates for your website.
What To Look For On Hosting Sites
There are a number of different factors that you should consider when evaluating a hosting company for your WordPress website or blog. Here are some of the top characteristics that should impact your decision:
Basic web hosting vs. WordPress hosting
It's important to choose a hosting provider which is specifically set up to accommodate WordPress websites, so that you'll be able to take full advantage of the many functions and features offered by WordPress. Those hosting packages which are dedicated to WordPress are invariably more efficient and more secure, as opposed to standard web hosting providers. Basic web hosting generally consists of some kind of shared hosting, in which a number of sites share space on servers owned by the provider.
In this kind of arrangement, any WordPress site is just one of many sites on that shared server, and all the sites are obliged to share the servers, and resources, e.g. bandwidth and memory. One of the downsides of this kind of shared environment is that all these sites can become vulnerable to security issues like malware, since resources are shared among many other sites. It's also possible that your site can be limited in its size and scope when you're hosted by this kind of provider, so scaling up may become an issue when your business grows.
Managed vs Unmanaged hosting
Managed hosting for WordPress sites or any other kind of sites, involves a number of benefits or services provided by the host. These could be such services as malware scanning and removal, automated backups, security procedures, status monitoring, and provisions for SSL certificates. In essence, managed hosting is a value-added arrangement in which clients receive much more than just a simple host for their website.
Unmanaged website hosting generally involves either no additional services or very few of them. It's very likely that you might be paying for just a server with an operating system when you're arranging for unmanaged hosting. You would probably have to install any other software you need yourself, and that means you'll need at least some level of technical expertise in-house just to get up and running. The hosting company carries out no management tasks and provides no services to its clients, and that means that anything you want done must be done by your in-house personnel.
Shared vs VPS
Shared hosting is for all intents and purposes, the simplest and most basic kind of hosting, and it involves having a number of websites share one physical web server. Since you're sharing the same server as other websites, it means you'll be using the same bandwidth, the same storage, and the same database. There are some benefits to shared hosting, beginning with the affordability of the service. For just a few dollars a month, it would be possible to secure a shared hosting provider, and this could be very appealing to a small business with a limited budget. Shared hosting also involves having the provider perform many of the normal maintenance and update responsibilities, which frees you from having to do those. This means you won't need any programming skills or any technical skills to maintain your website.
VPS hosting stands for Virtual Private Server, and it offers a great many more services than would be available with shared hosting. You still end up sharing a server with other sites, but you will be given a dedicated piece of that server just for your website. One of the biggest benefits of VPS hosting is that you will have more space and bandwidth available to you, and that can be important if you have a lot of traffic on your website. This means you should also enjoy top-level performance, and that you should have a very stable and reliable website, with very little threat of downtime.
Does your host offer free SSL?
This is an important point, because if your host doesn't provide you with free SSL, you'll have to purchase the certificate yourself for however many sites you have. For a single site, it might cost you somewhere between $40 and $80 per year, and multiple sites could jack that up to $150. While that may not be a lot of money, it's one more subscription you have to remember every year, along with all the other expenses you have.
Some hosts offer unlimited free SSL certificates as part of their hosting package, and if you have several sites which require hosting, this could be a major benefit to you. There is no question that in modern times, you will need to have an SSL certificate, because any website which exchanges information with users or any other site must have encrypted data, or it would be vulnerable to interception and hijacking by a cyber criminal. Before the advent of SSL, this is exactly how many companies had their data stolen and either corrupted, or held for ransom by persons with criminal intent.
Here is a good YouTube video offering more info about SSL, and why you need it:

Bandwidth and disk restrictions
Virtually all hosting providers will impose certain restrictions on the amount of bandwidth and disk space you're allowed to use, and these will be coupled with specific packages offered by the host. Generally speaking, bandwidth comes into play whenever something is sent across the Internet, and disk space refers to how much storage capacity you have for your data. It could be that your company does not send a lot of data over the Internet, and does not have a requirement for high bandwidth, but if your site typically sends a lot of images, videos, and chat sessions, it's likely that you'll have a need for more bandwidth.
Storage requirements are a separate issue, and that should be fairly easy to determine, because you should be able to calculate how much storage will be needed to house your data and applications. Keep in mind that you'll need to allow for any projected increases in both bandwith and storage over the period you require hosting for, and not just for what you need currently. When you're investigating WordPress host providers, it would be wise to inquire about just what kind of restrictions relative to bandwidth and storage apply to each of the packages offered by a candidate provider, so you don't get any nasty surprises once you're up and running.
Shared vs VPS MySQL servers
The big difference between shared servers and VPS servers is that there are generally far fewer clients sharing the services in a VPS environment. When you have a dedicated piece of a server as in a VPS environment, you can expect better performance and less competition from other sites needing services. Shared servers on the other hand, must provide services to all the sites on that server which are demanding some kind of action, and that can degrade service. This sharing of services also carries a certain inherent security risk, because if one site becomes infected, it would theoretically be much easier for others to suffer the same fate. Inquire of your candidate host provider whether they offer shared servers or VPS MySQL servers, because it is very likely to make a noticeable performance difference.