Top Places To Buy A Domain Name Reviewed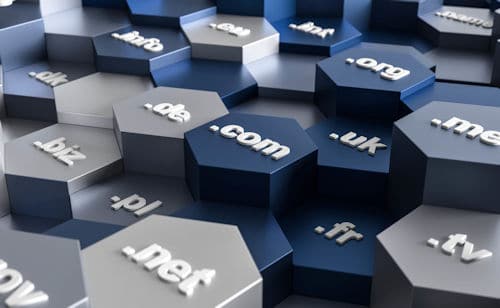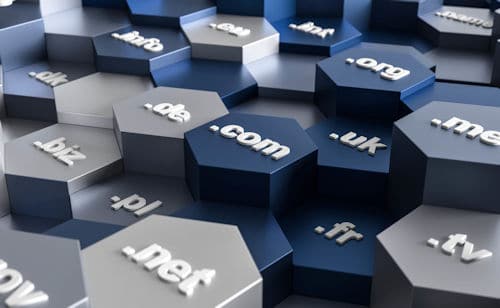 There is a lot that needs to be considered when it comes to your online presence today. Domain names are vital on a basic level because the Internet's addressing scheme does not work without them. However, from a business perspective, there are a number of different reasons why you need to make sure you get your domain name right.
The right domain name can add credibility to your small business. You can make your company look professional if you have your own domain name. Furthermore, a domain name can help you to build your brand, as well as adding mobility to your online presence. The right domain name can also attract walk-in business and show that your company is a forward-thinking one.
Best Place To Purchase A Domain Name
In order to secure the right domain name, you first need to choose a domain name registrar. With many registrars to choose from, it can be challenging to know which one is going to be right for your business based on the objectives of your website, as well as your needs and budget. With that being said, below we are going to take a look at five of the best places for people to purchase domain names from today.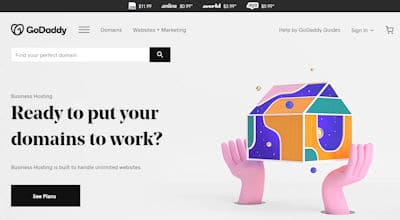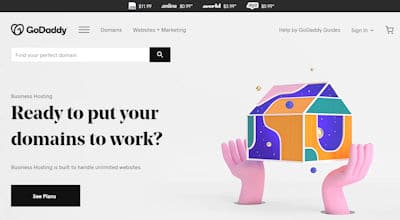 There is only one place to begin, and this is with GoDaddy, which is a company you have probably heard of. It was founded back in 1997 by Bob Parsons. The company was originally named Jomax Technologies, yet it is known as GoDaddy Group Inc. today and it is based out of Scottsdale in Arizona. There are now more than 17 million users of GoDaddy across the world, with 73 million domain names managed by GoDaddy. These figures mean that GoDaddy is the biggest domain name registrar on a global scale. So, let's take a look at some of the reasons why this is the case.
The company offers a number of different services above and beyond domain name registration. This includes online marketing tools, web security, web hosting, domain value approval, professional email that s powered by Microsoft, and domain transfers.
One thing that is important to note about GoDaddy is that domain name registration is cheaper for your first year, yet the recurring cost is more expensive. So, for a .com website, the first year is going to cost you $9.99. However, after that, you will be expected to pay $17.99 per annum. Other kinds of top-level domains can be more expensive, for example, .co, .tech, or .net.
You also have the option of adding WHOIS privacy protection to your order. This personal protection is going to cost $9.99 per year. If you are looking for privacy protection for your company, this costs a little bit more, as it is $14.99 per year, per domain, so it is important to make sure you factor this into your overall budget.
The customer support that is on offer from GoDaddy is excellent, as they have a live chat feature and phone support, both of which are available 24/7.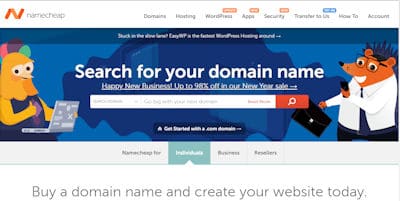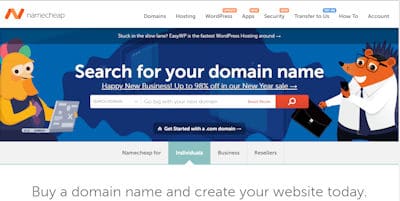 Another company that is based in Arizona is NameCheap. This company is headquartered in Phoenix and it was established in 2000. The Internet Corporation for Assigned Names and Numbers (ICAHN) recognizes this company as an accredited register. Since the business was established by Richard Kirkendall, the company has amassed more than three million consumers and they manage more than seven million domains.
The company has won a number of awards over the years, which is always the sign of a good business. For example, Lifehacker named this platform the Best Domain Name Register.
There are a number of different features and services available when you use NameCheap. This includes email, SSL certificates, app integration, and domain transfers the company also specializes in web hosting. You can choose from private email hosting, VPS, reseller, WordPress, and shared hosting.
In terms of support, there is an email ticketing customer support system, as well as live chat. There is also a good knowledge base on the company's website where you will find guides and self-help tutorials.
One of the best things about using NameCheap is that it is one of the more affordable options out there. It will cost you $8.88 per year in order to register a .com website through this platform. You can also benefit from WhoisGuard privacy protection, which is free if you transfer over an existing domain or you register a new one.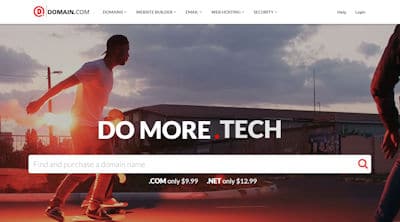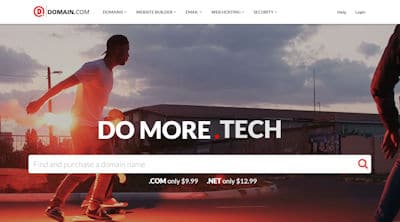 Another great resource for purchasing a domain name is domain.com. This business is owned by the Endurance International Group and it was founded 20 years ago. The company offers a number of different services, including domain names, online marketing services, web design, SSL certificates, email, VPS hosting, and web hosting.
Their current hosting plans include shared hosting, VPS hosting, and WordPress hosting plans. You will get at least one free domain name irrespective of the plan you choose, along with tools for marketing, eCommerce solutions, SSL certificates, and unlimited disk space.
In terms of pricing, you are going to need to pay $9.99 per annum in order to register a domain for a .com website. For .net websites, the price increases to $12.99 per year.
There is good customer support available with domain.com, which is something we were impressed with. The company offers 24/7 phone support, so you can have peace of mind knowing that there is always going to be someone there to answer your questions.
There are a number of other domain name services that are provided on this website, including domain privacy protection. This is an additional service that is going to cost $8.99 per annum. Therefore, if you want to purchase a .com domain with protection you are going to expect to pay $18.98 per total every year.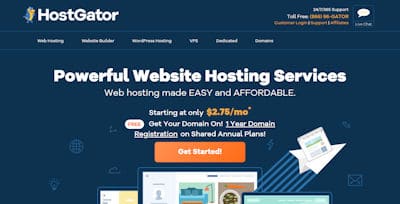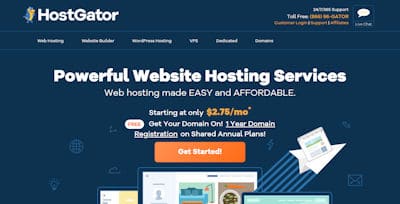 Owned by Endurance International Group, after being purchased in 2012, HostGator is a company that is headquartered in Houston, TX, yet the majority of the business' servers can be found in Provo, UT.
Hostgator is mainly a hosting provider. Options include Windows, VPS, reseller, WordPress, application, dedicated, Cloud, and Web hosting. The WordPress cloud hosting package is especially popular, offering excellent pricing, page loading speeds, and uptime.
Email ticketing and live chat are available in terms of support. There are also plenty of video tutorials and forums that are full of useful information.
In terms of pricing, you can expect to pay $12.95 per year if you want to register a .com website with Hostgator. However, you do get free domain names with a number of the different hosting plans that are available. Unlike a lot of the other hosting providers, you can expect to pay the same price for websites ending in .info, .biz, .net, .org, and.co.
If you already host your website on Hostgator, a .com website is only going to cost you $2.99 per annum. You can also add on WHOIS privacy. This comes at an added fee of $14.95 per year. Privacy protection is a service that always comes recommended, so it is vital to include this into your budget considerations when choosing the best place to purchase a domain name.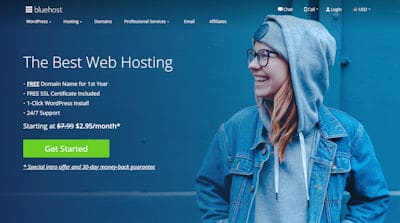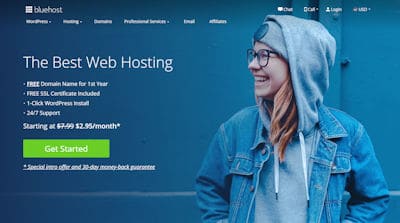 Last but not least, we have Bluehost, which was founded back in 2003. The company is based in Provo, UT. This business is also owned by Endurance International Group. At present, Bluehost hosts more than two million websites. To give Bluehost props, it is the host of choice by WordPress.org.
As the name suggests, Bluehost is primarily a web hosting service company, offering reseller, dedicated, VPS, WordPress, and shared hosting. No matter which hosting package you choose, you will get one domain name free.
You can still use Bluehost to purchase a domain if you are not interested in their hosting services. You can expect to pay $11.999 per domain per year. Privacy protection is also available for your domain, which will cost an extra $0.99 per month or $11.88 per year.
The customer support on offer is impressive, as there is 24/7 live chat, phone support, and also email ticketing. So, if you have any issues or queries, you can have peace of mind knowing that you will always be able to reach someone who can assist you. You can also make the most of the extensive knowledge base on the website too.
Next Steps
Registering a domain is a fairly easy process, and relatively inexpensive. However, if you are still a little fuzzy on what a registrar is and what they do, here is a good YouTube video explaining their purpose:
As you can see, there are a number of great resources when it comes to purchasing domain names today. There is no right or wrong answer when selecting from the five domain name registrars that have been mentioned. It is all about figuring out what is going to be right for your business in terms of the needs, budget, and objectives of your website. We hope that the details that have been provided have helped you to get a good understanding of what is going to be right for you.